Mary Elizabeth Robison (Polly) – Childhood
Charles Depuy Robison I (Robby, 1877) and Sarah Weston (1893)
| | |
| --- | --- |
| | Mary Elizabeth Robison was born on June 1, 1930 in Omaha, Nebraska. Robby was 53 and Sarah was 37 years old when Polly arrived in their already bustling household. Her sister Sally (Sarah) was 12 years old, Charlie (Charles II) was 10, and Will (William Whitwell) was 6. |
Robby was the chief engineer and manager of the gas, water, and ice services of Omaha. For many years they lived in a large rented house on 37th Street because Robby thought it was wiser to have a landlord be responsible for the maintenance of the house. Sarah disagreed. They eventually resolved their differences when Sarah purchased a house on 54th Street and Robby rented it from her.
Each year the family would have formal pictures taken. Polly was her father's pride and joy and the baby of the family.
Although much of her childhood was during the depression, Polly's family was well off in comparison to many people. They had a cook and nanny named Olga Kaus who lived on their third floor. Polly was particularly fond of her. Their old dog, Chum, a collie mix, was a companion to the children for many years. A handyman named Joe Burkes, who lived at the Salvation Army would come and do small jobs for them and was paid. A warm meal and clothing were always a part of the bargain.
Robby would return home from work in his beautiful Buick at 5 pm on summer evenings to pick up his four children to go swimming at Peony Park before dinner.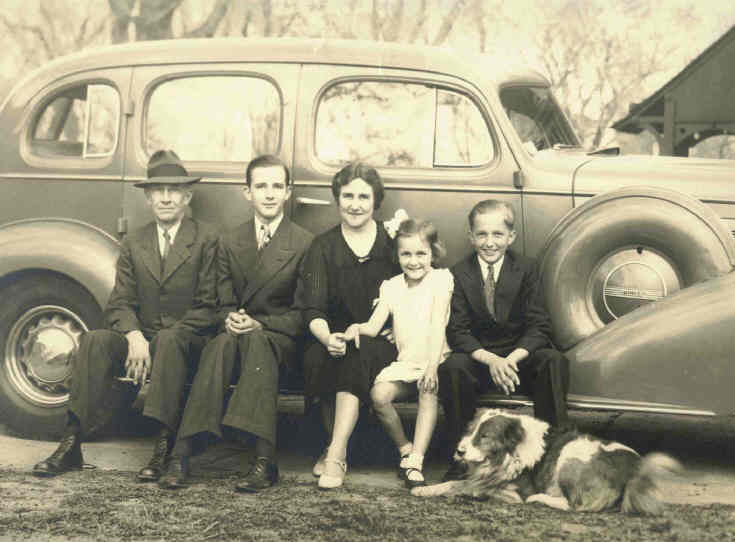 The children would sit on the curb in their bathing suits and raincoats (to protect the seats of the car on the way home) ready to go. When they returned, Olga would have a hearty dinner meal waiting for them.
Some summers the family would drive up to Minnesota to go fishing in Otasca State Park and visit the Ojibway Indians.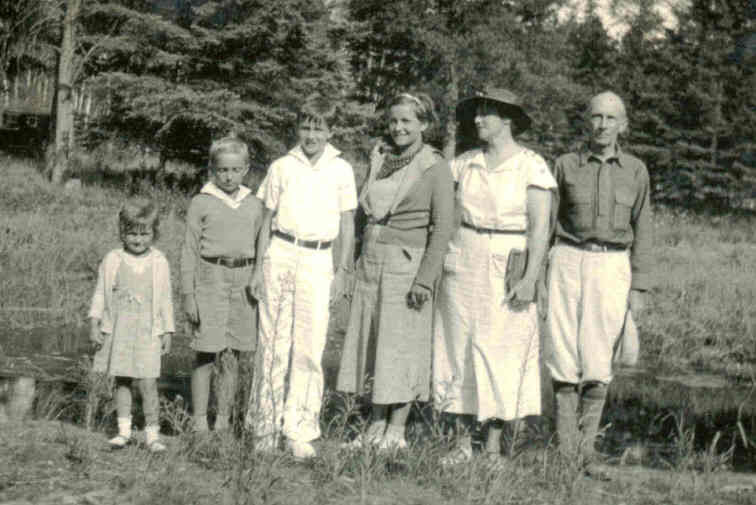 The family attended the Episcopal Church and Polly liked to go to Sunday school there. When the old minister was let go after being found drinking in a local bar a few too many times, Polly didn't like the new minister. She also sang for a while in the Congregational Church Choir in addition to her singing in the choir in school.
Sally and Polly took horseback-riding lessons together and would dress in red jackets and black boots for horse shows. They were quite a pair! Polly learned how to ride dressage and to jump.
Sally was a very excellent tennis player. One evening as they were going to sleep, Sally said to Polly that Polly would never be as good a tennis player as she was. Polly determined to prove her wrong and became Nebraska State Women's Tennis Champion when she was 18. When Sally went off to Sophie Newcomb Girl's College in New Orleans, Polly missed her sister and friend. Sally eventually married Walter Zimmermann and moved back to Omaha where she started a children's preschool out of her home. It included a wonderful playground and pen with sheep and ponies.
Robby was not fond of F. D. Roosevelt's politics and policies so he never got a social security number. However, he retired at 65 when Polly was 12, and they moved into a third floor apartment with modest retirement savings. As Robby's rheumatoid arthritis progressed, Sarah began to make plans to build a small one-story house. Together, they lived in the house she designed for many years before Robby's care required him to move to a private nursing home.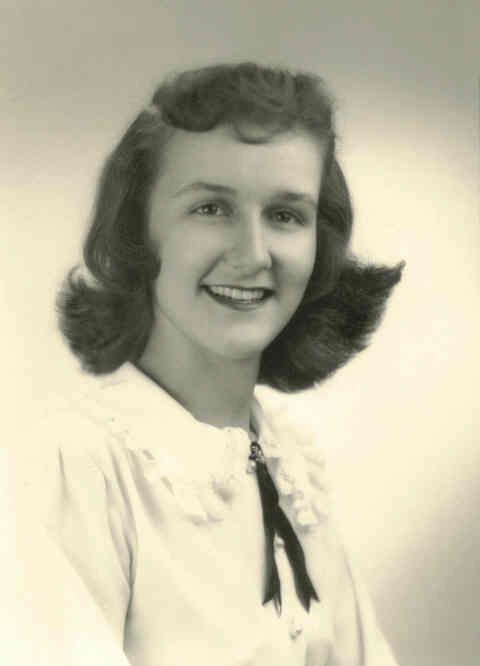 Polly was an excellent student and received a full scholarship to Colorado College when she graduated from high school. Little did she know that the man of her dreams would be waiting there for her…
[ Up ] [ Harold ] [ Polly ] [ Family ] [ Appendix ]